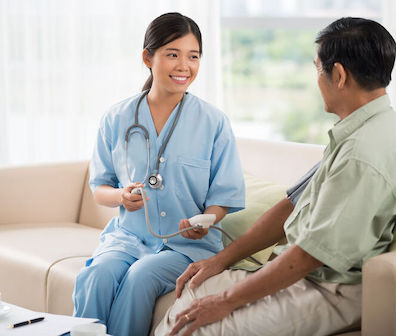 We are looking for a full-time physician assistant or nurse practitioner to add to our primary care practice.
Location: 41-99 Main Street, Flushing NY, Suite 202C (Baoen Jiang Medicine PC)
Job Responsibilities
All patients will be seen by the attending physician as well.
Taking patient histories and performing physical examinations
Interpreting laboratory and test results
Documenting the patient note along with the assessment and plan
Writing orders for medications, laboratory work, screening tests, and diagnostic tests
Performing phone calls with patients to discuss test results
Job Qualifications
Mandatory fluency in Mandarin (Most of our patients are Chinese-speaking individuals who reside in the local Flushing community)
Current Basic Life Support Certification.
EMR System experience
Number of years of working experience is not a deciding factor
For Physician Assistants:
Graduate of an accredited ARC-PA (Accreditation Review Committee for Physician Associate) program
Licensed Physician Associate by the New York State Department of Education
Current NCCPA (National Commission on the Certification of Physician Assistants)
For Nurse Practitioners:
Currently registered as a Professional Nurse in New York and Nurse Practitioner in New York
Master's Degree in Nursing
Registered Nurse License – NYS; Nurse Practitioner License – NYS 
Job Details
Full-time; Monday through Friday 9AM – 5PM
No night call duties
No after work duties (other than finishing charting, if necessary)
You will have your own office room that is separate from the patient exam room
Lunch is provided daily
Negotiations
Specific benefits can be negotiated
Salary will start at $100K and can be negotiated to a higher value commensurate with experience and the following additional skills:
Perform venous phlebotomy for patients (If you have performed arterial puncture in the hospital, then this experience counts)
Administer vaccinations for patients
Administer intramuscular and subcutaneous medications for patients
Perform pap smears and the clinical breast examination for Women's Health management
COVID-19 Considerations
All staff are vaccinated against COVID-19 and wear masks. All patients wear masks. Daily disinfection performed after hours. COVID-19 rapid antigen testing and PCR testing available on site.
If interested, please send an email to chuanjiangmd@jiangmedical.hush.com with your CV.