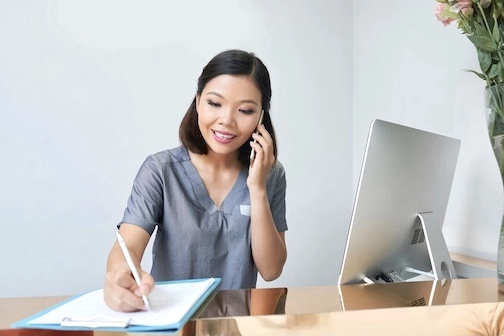 POSITION SUMMARY:
We are a friendly family environment practice looking for a new staff member to join. The primary responsibility of the position is to greet and schedule patients, create and update patient files, and accurately ensure the patient's visit is smooth. We are looking for someone who is good with communication, patient-oriented, and a team player.
MEDICAL RECEPTIONIST/ASSISTANT JOB DUTIES:
Part-time (2-3 days/week) with flexible schedule; may need to travel to Park Slope office 1-2 weeks a month.
Enter New Patient(s) (NP) into the system, monitor and track broken appointments.
Notify clinical staff of change in schedule as soon as it occurs.
Put documents together for prior authorization, special procedure requests, and medical record review requests.
 Perform check-in procedures; obtain appropriate signatures for required documents.
Transfer records to other practices no later than 2 weeks of request.
Collect payment from patients in the form of cash, check, or credit card.
 Perform "close out" procedures at end of day and all other duties as requested by practice administrator or dentist.
SKILLS:
English and Chinese (Mandarin and Cantonese); communication skills required.
Experience using PCs with Word or WordPerfect, emailing, typing, and filing.
Able to work with multiple insurance website links and perform research to resolve problems.
MINIMUM REQUIREMENTS:
U.S. work authorization
High school diploma
1-3 years customer experience
If interested, please send your resume/CV to 
dr.seemdoffice@gmail.com
 or call 917-226-0922. The office is located at 849 57th Street, Suite 806, Brooklyn, NY 11220.